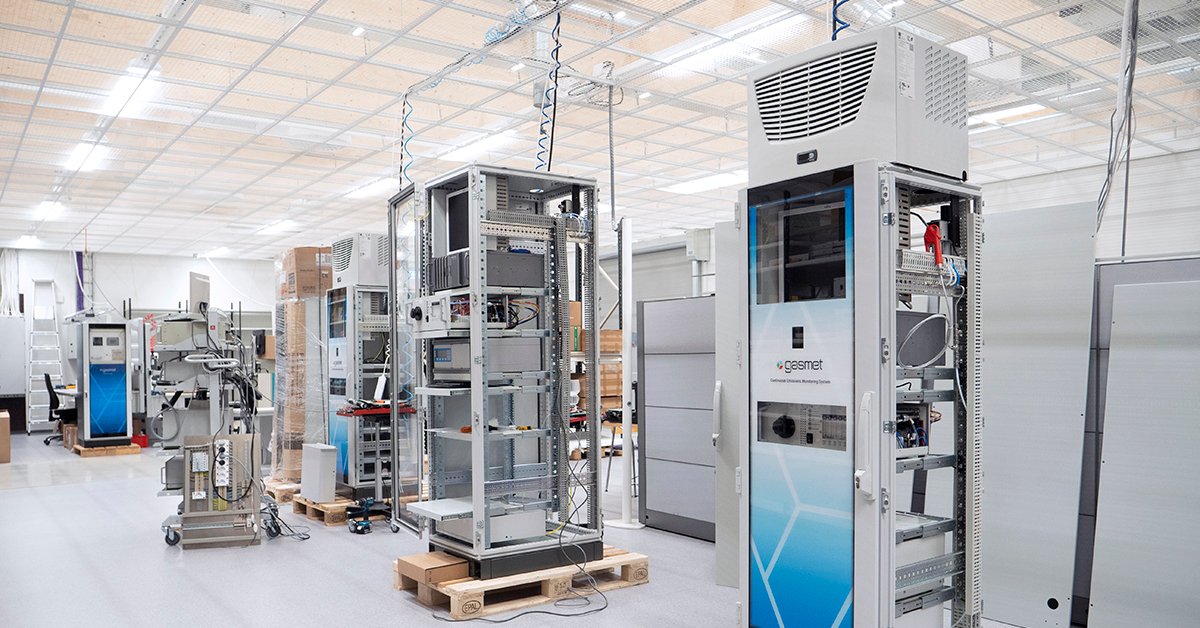 Gasmet – Committed to producing high quality monitoring technology
Over the last three decades, Gasmet has evolved from a university spin-off into a global supplier and manufacturer of gas analysis systems through its commitment to improving air quality, protecting the environment, and promoting workplace safety.
A significant aspect of our success has been 'buy with confidence' philosophy. When a customer chooses our product they enjoy decades of expertise and knowledge, a guaranteed return on investment, and peace of mind that they are using world-class, reliable technology to maintain compliance.
By manufacturing all our products in-house, we at Gasmet maintain control over the quality of our solutions, an assurance further reinforced by the investment that has been made in performance verification and certification.
We are committed to continuing to produce high-quality monitoring technology to help businesses reduce and manage their emissions and ensure workplace safety.
From university spin-off to one of the leading CEMS providers
In 1990, Finntemet, a Finnish shelter and manufacturer of blast resistant and gastight doors, acquired the Fourier Transform Infrared spectroscopy or FTIR business of Scanoptics. That's how Temet Instruments – which later became Gasmet – was born.
It had been compulsory in Finland to include a shelter in any building over a certain size since the late 1950s and Finntemet recognized the importance of being able to monitor air quality in these structures.
At that time there was no device on the market capable of conducting the type of analysis required so the initial focus was on improving the FTIR technology. However, following the establishment of the European Environment Agency and the adoption of the Air Quality Framework Directive in the 1990s, demand for emissions monitoring equipment grew quickly.
The first FTIR gas analyzer was sold in 1993 and the range of applications for the technology saw the business expand across Europe and into the US. In the following decade, after a management buyout, the company was renamed Gasmet Technologies in 2006. Mergers and acquisitions have played a crucial role in the evolution of Gasmet Technologies. In 2019 our company was acquired by Nederman Group, the global leader in industrial air filtration.
We are now one of the leading providers of certified continuous emission monitoring solutions for crucial gas compounds worldwide with over 5000 devices in use across more than 80 countries.
Portfolio of innovative solutions
Despite the presence of modern and efficient industrial gas purification systems, industrial plants may discharge small amounts of pollutants that are harmful to humans and the environment. Our continuous emission monitoring systems help maintain these emissions at a safe level.
We have developed a portfolio of innovative solutions, including a continuous emission monitoring system CEMS II e, continuous mercury monitoring systems CMM and CMM AutoQAL, and an automatic system for dioxin sampling GT90 Dioxin+.
All our systems are certified according to EN 15267. Further information on certification can be found on the Certificates-page.
Embracing sustainability
All these solutions enable plant operators to demonstrate that their facilities are complying with the conditions of their environmental permits and are operating sustainably.
Emission monitoring isn't just about process optimization though. For facilities such as power plants, waste-to-energy plants and cement plants, it is about meeting their monitoring requirements, not exceeding certain gas emission levels, and operating according to the emission monitoring standards. These plants require a system that ensures compliance and delivers long-term reliability.
For example, our CEMS solution has been used by Melton Renewable Energy UK to demonstrate to the UK Environment Agency that the company's Thetford power plant was complying with the conditions of its environmental permit. The data generated by the solution is also used to maximize operational efficiency.
FTIR technology was chosen because of its ability to monitor multiple gases simultaneously, explains Thetford power plant manager, Andrew Corbyn. "Individual gas readings are displayed in almost real-time in the control room, which enables our staff to respond quickly to changes resulting from variations in our feedstock," he says. "This ability to continually adjust the process ensures that we operate the plant efficiently, generating maximum renewable energy while maintaining a clean burn."
Gasmet's CEMS solution has also proven its value at Tammervoima waste-to-energy plant in Tampere, Finland, which incinerates municipal waste to provide electricity and heat for the people of the Tampere region.
Our flue gas measurement system is used to monitor the plant's emissions to ensure they stay within set boundaries. The system has worked so well that there have been zero shutdowns since the plant commenced production in 2016.
---
Our Emission Monitoring Systems

Our products represent the pinnacle of what can be achieved in the measurement of gaseous emissions using automated measuring systems. We excel in manufacturing reliable, sensitive, and cost-effective continuous emission monitoring solutions that represent the future of gas analysis.