Continuous Mercury Monitoring Systems (CMM AutoQAL & CMM)
Gasmet offers two solutions for Continuous Mercury Monitoring, the CMM and CMM AutoQAL. CMM AutoQAL is a futureproof, certified Continuous Mercury Monitoring system, with an automatic and integrated QAL3 validation tool, that has the best sensitivity on the market. With the lowest certified range in the world and unparalleled response time, these systems are the perfect solution for measuring mercury continuously from hot, wet and corrosive gas streams.
Mercury Monitoring with Automatic QAL3 Validation Tool
The difference between these solutions is that the CMM AutoQal is the only TÜV and MCERTS EN 15267 certified solution with an automatic and truly integrated QAL3 validation tool in the market. A certified test gas generator with the possibility to do both Hg0 and HgCl2 checks means that there is no longer a need for an external gas generator for QAL3 operations. This leads to saved time and money, making the system more cost-efficient with minimal operating costs. Additional manual checks are possible if needed, all done with one button to ensure user-friendliness.
CMM AutoQAL and CMM offer certified measurement with the lowest certified range in the world (0-5 µg/m3). The highest certified measurement range of the system is 1000 µg/m3 and even higher concentration peaks can be measured without any hardware changes. While the emissions limits might change in the future, the CMM AutoQAL is a futureproof solution fulfilling the certified range according to ELVs (emission limit value). According to EN 15267-3, the minimum accepted certified range WI (waste incineration) of a system shall not be more than 1.5 times the daily ELV and LCP (large combustion plants) 2.5 times daily ELV.
To gain more knowledge on emissions monitoring, download our free Emission Monitoring Handbook:
Key Benefits of AutoQAL
Continuous mercury monitoring with automatic QAL3 validation tool
Fast and easy integrated QAL3 functionality
Software giving immediate results: Pass / Fail
No need for additional QAL3 equipment
Minimal operation costs
Key Benefits of the system
Future-proof with the lowest certified range in the world,0-5 µg/m3 (EN 15267)
The highest sensitivity in the market with the detection limit of 0.02 µg/m3
Highest certified range up to 1000 µg/m3 and measures even higher concentration peaks
Measures total Hg ensuring zero Hg-derivates being undetected
Excellent annual availability (99%)
Real-time results with excellent response time < 120 s
Worldwide technical service & support
Tackling The Specific Challenges Of Mercury Monitoring
Mercury can be a challenging component to measure for many technologies and systems for at least two reasons.
First, mercury does not always occur in its chemical element form (Hg0), which is why all Hg compounds, such as HgCl2 need to be converted to Hg0. Conversion of Hg compounds results in total gaseous Hg to be measured and ensures that none of the Hg-derivatives left undetected. To ensure reliable measurements and results, the system uses a thermal converter for the automatic conversion of Hg-derivates.
Secondly, mercury has a sticky quality which may lead to unreliable measurement results if mercury sticks to surfaces in the sampling. Also, Hg concentrations in industrial emissions are usually extremely low but can suddenly increase temporarily to very high levels depending on the fuel or incinerated waste. These special characteristics of mercury have been considered in the system design and technology of CMM AutoQAL and CMM.
The system measures total gaseous mercury from extremely low concentrations to high concentrations of Hg. The chosen materials in the system take the special characteristics of Hg into account and ensure excellent response time, high-quality and reliability of the gas samples.
Innovative Gasmet Design
CMM AutoQAL and CMM systems consist of dilution probe, heated sample line, Gasmet mercury analyzer and Gasmet test gas generator. Heated dilution probe with a two-stage blowback system ensures the durability and low maintenance of the system even in demanding conditions.
Both systems are based on Cold Vapor Atomic Fluorescence (CVAF) measurement principle, which offers the highest sensitivity in the world, detection limit being 0.02 µg/m3. Thanks to the CVAF technology and Gasmet design, continuous and precise measurement with no need for sample pre-concentration is achieved. The integrated thermal converter converts all mercury compounds to elemental mercury to measure total gaseous mercury.
The system is fully automatic, and the automatic calibrations are done at user-defined intervals. System settings can be accessed from the easy-to-use Mercury Analyzer User Interface (MAUI).
CMM AutoQAL and CMM have excellent annual availability ensuring minimum downtime in emission reporting. There is also always local technical service and support available, provided by our vast partner network.
Read More
You can also
contact us
directly. We would love to help you with any questions regarding emission monitoring and gas analysis.
GUIDE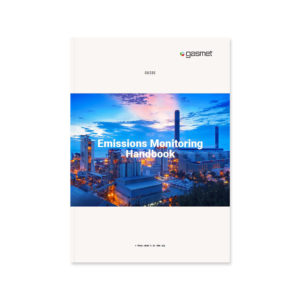 What you need to know about emissions monitoring
After reading the handbook, you will be familiar with:
> Industrial Emissions Monitoring & Suitable Technologies
> Quality Assurance
> WI BAT Conclusions for waste incinerators and co-incinerators
> LCP BAT Conclusions for large combustion plants
> Gasmet's Solutions for Emissions Monitoring
Increase your Emissions Monitoring knowledge by downloading the handbook free of charge!