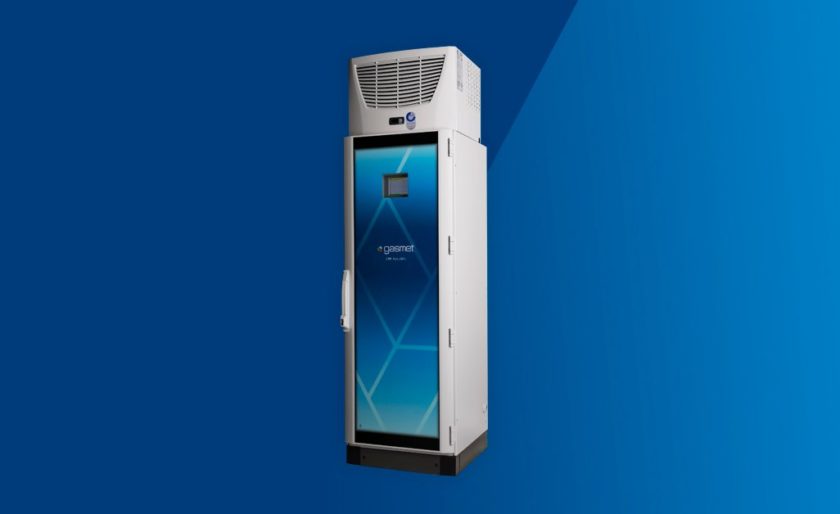 Unparalleled efficiency for continuous mercury monitoring – CMM AutoQAL
Continuous mercury monitoring is the most efficient way to prevent occupational and environmental hazards caused by airborne Hg. With Gasmet CMM AutoQAL there is no need for an external gas generator for QAL3 operations, which leads to saved time and money. Robust Continuous Mercury Monitoring system comes with a test gas generator including automatic EN 15267 certified QAL3 validation tool. The validation tool is for HgCl2 span checks according to the EU Standard EN 14181. Being a TÜV and MCERTS certified solution with an integrated and automatic QAL3 validation tool, this is a truly unique CMM solution on the market. Read on to find out what else the CMM AutoQAL is all about.
Gasmet Continuous Mercury Monitoring Systems: An overview
Gasmet offers two solutions for continuous mercury monitoring:
Both systems offer TÜV and MCERTS certified solutions that are ideal for measuring mercury continuously from hot, wet and corrosive gas streams. Gasmet CMM and CMM AutoQAL have the lowest EN 15267 certified ranges in the world (0-5 µg/m3).
Thanks to the robust design and low detection limits, both continuous mercury monitoring systems are an excellent option for a wide range of demanding applications, such as:
Waste incineration
Power industry
Cement industry
Research
CMM AutoQAL: new features
How do these robust and reliable systems differ? First of all, the new CMM AutoQAL now includes an automatic EN 15267 certified QAL3 validation tool for HgCl2 span checks according to the EU Standard EN 14181. This leads to savings in time and money, making the system the most cost-efficient solution in the market.
The QAL3 equipment is an integrated part of the system and performs the automatic QAL3 validation checks quickly and easily without any additional costs or manual work.
The key benefits of CMM AutoQAL:
Fast and easy QAL3 function with immediate pass/fail results
No need for additional equipment or third-party services to perform QAL3 checks
Avoid laborious, time-consuming and expensive QAL3 checks
No need to connect or disconnect additional equipment or hardware
Automatic QAL3 function ensures minimum downtime in emission reporting
Unique solution in the market, there's no other similar solution currently available:
CMM AutoQAL is the only TÜV and MCERTS certified solution with a fully integrated and automatic QAL3 validation tool in the market. We can proudly state that it is therefore a truly unique solution with nothing quite like it currently available for continuous mercury monitoring.
Gasmet Solutions' Maintenance Intervals

CMM: 3 months
CMM AutoQAL: 4 weeks. As the CMM AutoQAL is preceded by the widely tested and certified Gasmet CMM, a longer maintenance period is not needed.
QAL3 can be carried out more frequently than defined in the device's maintenance interval guidelines. From zero drift and span drift checks' point of view this is advisable in the beginning when a new technology has been implemented – for example on a monthly basis or more often. For example, in Gasmet CMM AutoQAL automatic QAL3 measurement and internal pass/fail to examine of the QAL3 results is done typically once per week.

CMM AutoQAL answers to the changing emissions monitoring needs
In today's world that needs rapid changes towards better environmental and social sustainability, good compliance with the emission standards and legislation is essential. It is therefore vital that industrial plants have the required equipment and tools to comply with these legislations and emission monitoring standards, such as the EN 14181 and EN 15267. In addition to emission limit compliance, industrial plants need to ensure that their continuous emissions monitoring equipment fulfills the required standards.
Gasmet's CMM AutoQAL and CMM both are fully EN 15267 certified by MCERTS and TÜV.
Gasmet offers a full CMM solution package which consists of a future-proof system, lifetime service and support, documentation and training, and our expertise. Our future-proof CMM systems have the highest sensitivity in the market. Thanks to our local technical service and support you can ensure that your monitoring system is performing securely and faultlessly 24/7.  Explore our fully optimized solutions for continuous monitoring of mercury emissions.