CX4000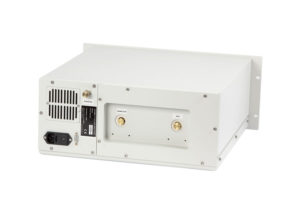 Industrial Multicomponent Gas Analyzer
Gasmet CX4000 is an industrial multicomponent gas analyzer for continuous monitoring applications, such as continuous emission monitoring (CEM). It can be used to measure up to 50 components simultaneously, and additional gases can be easily added without any hardware changes. The corrosion resistant sample cell is heated up to 180 °C, which makes CX4000 an ideal tool to analyze trace concentrations of pollutants in wet, corrosive gas mixtures.
Certificated solution for Industrial Users
The CX4000 is fully equipped for fixed installations and it offers versatility and high performance for all industrial users. Gasmet CX4000 has both TÜV (17th BlmSchV) and MCERTS certificates. The analyzer is also compliant with U.S. EPA 40 CFR Part 60 Appendix B Performance Specification 15.
Key Advantages
EN 15267 certified
U.S. EPA 40 CFR Part 60 Appendix B PS15 compliant
Simultaneous measurement of all gases
EMISSIONS MONITORING HANDBOOK
After reading the handbook, you will be familiar with:
Industrial Emissions Monitoring & Suitable Technologies
Quality Assurance
WI BAT Conclusions for waste incinerators and co-incinerators
LCP BAT Conclusions for large combustion plants
Gasmet's Solutions for Emissions Monitoring
Increase your Emissions Monitoring knowledge by downloading the handbook free of charge!
Want to talk to our expert about this product? Leave your information below and we get back to you. You can also leave a message to our chat or send an email to contact@gasmet.fi