Hey You!
Thank you for your interest in our company. We are always looking for new talents to join our growing company. If there are no open positions available, please contact us at jobs@gasmet.fi for possible future opportunities.
As an employer Gasmet offers international and flexible working environment where high-tech meets global real-life challenges. If you can share our mission, you are a team player but not afraid of individual responsibilities, you're probably the right person to work at Gasmet.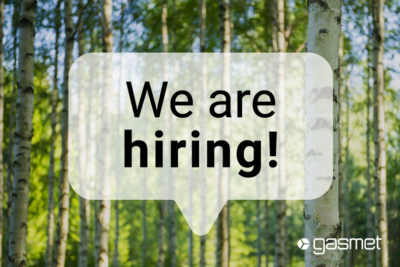 Määräaikainen varastotyöntekijä (in finnish)
Gasmet Technologies Oy:ssä on avoinna määräaikainen varastotyöntekijän tehtävä. Päätehtävänä tulee olemaan Gasmetin loppuvuodesta tapahtuvaan muuttoon liittyvät tehtävät, kuten varastojen inventointi, pakkaaminen, selvittäminen ja raivaaminen, sekä muuttoon liittyvät valmistelevat tehtävät tuotannon apuna.
Read more