DX4000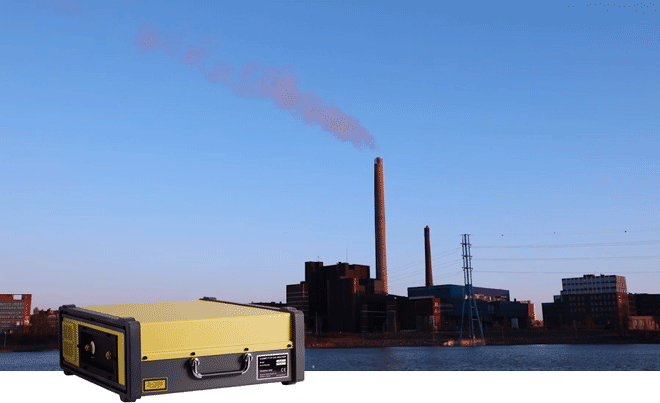 World's Smallest FTIR Emissions Monitoring System
Gasmet DX4000 is a portable FTIR gas analyzer for applications where multiple gas compounds need to be accurately monitored in hot & humid sample gas. It is the world's smallest FTIR emissions monitoring system.
Gasmet DX4000 is typically set up to measure H2O, CO2, CO, NO, NO2, N2O, SO2, NH3, CH4, HCl, HF and different VOCs and can measure up to 50 gases simultaneously. Additional gases can be easily added without any hardware changes. The corrosion-resistant sample cell is heated to 180 °C, which ensures that the sample stays in the gaseous phase even with high concentrations of H2O or corrosive gases.
Paired with Portable Sampling System
The DX4000 is designed to be used with the Gasmet PSS portable sampling system. This system utilizes the hot-and-wet measurement principle (no drying or dilution), which ensures that the analysis is done with a representative sample. There is two-stage particulate filtration: the first one in the sampling probe and the second one in the sampling system.
The portable sampling unit can be optionally equipped with a ZrO2 sensor for accurate oxygen measurement.
Watch this tutorial video to see how to set up DX4000 with PSS for emissions monitoring:
Key Advantages
Portable and easy set-up
Easily configurable for new gas components
No sample pretreatment needed
Online results
MCERTS certified
Simultaneous measurement of all gases