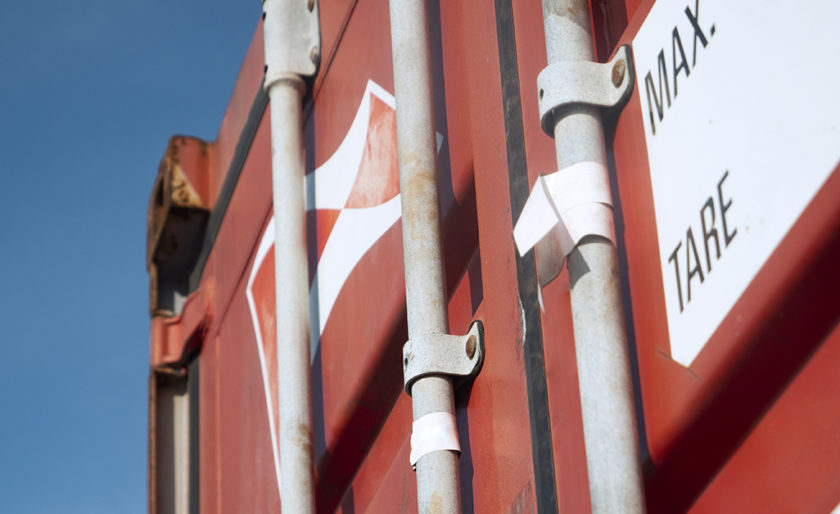 Accurate gas measurements pave the way for safe and efficient customs practises
Customs Support replaced colorimetric tubes and sensors with Gasmet's advanced gas measurement equipment in 2014. The rapidly growing company has seen major developments since. Quicker and more accurate gas measurements mean they are able to offer clients an unprecedented level of safety. Transparent results and a comprehensive measurement database help to tackle gas-related safety issues worldwide.
Customs Support Safety Expert Kevin van Tienen discusses the development the company has achieved through switching from costly and time-consuming measurement procedures with tubes and sensors to Gasmet's FTIR technology.
Dutch company Van Tienen Group recently rebranded to form a new gas measurement division, Customs Support Safety. Together, they are expanding with the aim to measure gases in containers all over the Netherlands and even further across Europe.
FTIR technology replaces costly and time-consuming measurements with tubes and sensors
Before partnering with Gasmet in 2014, Customs Support relied on colorimetric gas detection tubes and sensors to measure gases in transport containers. These methods were limited to measuring only a few target substances, which meant it was difficult to determine precisely which gases, if any, were present in a container.
Samples frequently needed to be sent to the laboratory for further investigation. The older technology also sometimes gave false positives which resulted in clean containers being unnecessarily rejected and ventilated. These are both costly and time-consuming procedures.
A basic measurement using tubes and sensors took 15–20 minutes per container. After this it was still a troublesome task to make sure whether a container was 100% safe or not.
"We were looking for an advanced measurement method, so we adopted the Gasmet FTIR technology," van Tienen says.
Gasmet's equipment produces a complete overview of harmful gases in less than five minutes
Customs Support started with Gasmet's model DX4040 in 2014 and purchased three of the latest GT5000 Terra analyzers in January 2021. This equipment allows the company to measure 50 gases at a time and recognize individual substances by comparing samples to Gasmet's libraries of thousands of gases.
Colorimetric tubes can only be used once and must then be discarded, whereas the new equipment produces no waste material. The measuring process is conducted on-site from start to finish without an external laboratory.
"Gasmet's equipment gives you a complete overview of potentially harmful gases in less than five minutes." van Tienen says with a smile.
An accurate and transparent measurement method helps to raise awareness about gas-related safety issues worldwide
Working with the new equipment has considerably streamlined the company's operations and provided clients with an unprecedented level of safety, thanks to the superior accuracy of the measurements. The advanced FTIR measurement technology has also opened up valuable new possibilities:
"With Gasmet's equipment we can completely reproduce all our previous measurements at any given moment. If I look back to 2014, every spectrum is recorded in a comprehensive database."
"It is a very transparent measurement technique – we can easily show the client what substances we have measured and where the problem gas is coming from. This helps our clients and their suppliers to understand and tackle gas-related safety issues in transport containers all over the world," van Tienen relates.
Read more about Customs Support's mission to raise awareness about dangerous gases in transport containers.
CONTAINER GAS MONITORING GUIDE
A wide variety of test instruments are used for testing containers and it is vitally important that any limitations in the monitoring technique are understood. There is a growing movement to monitoring technologies that are able to measure large numbers of gases simultaneously.
After reading this guide you will learn:
The sources of toxic chemicals
International regulations
The advantages and limitations of the most commonly used monitoring technologies